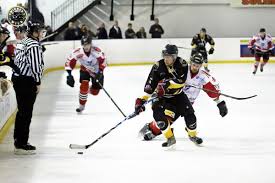 We are fortunate to be given the opportunity to do a fundraising bucket collection on what is Widnes Wild's most prestigious time of the year.Not only is it Valentines Day, this is also the teams biggest and most likely best match of the season- it's the Derby match. Crowds of up to 500 are expected to be at the Silver blades ice rink waiting excitedly to cheer their teams on. The atmosphere will be both amazing and exhilarating.
Wrap up warm as it is likely to be chilly if you are standing around!!
Our charity team of volunteers will be meeting at 4.30pm at the Silver blades ice rink. Armed with collection buckets and waiting for people to generously donate. Once this is over we have officially been invited to stay and watch the match for free!!! How brilliant and cool is that!!!
If you would like to volunteer to help with our collection it's simple;
Contact for more information and to register please
Or
T: 0151 420 2360 / 01829 760065
Can't wait