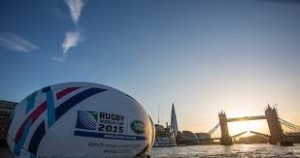 It is so exciting to be the host nation for the World Rugby Cup – and utterly disappointing that England went out a full week before the end of the pool stages with a crashing 33 – 13 defeat to Australia. A bit of a shock that one – we are so used to doing well.
The England squad were easily capable of beating Wales and Australia – both of whom they have beaten many times in the past. They were playing at home and according to reports had no expense spared to make sure they were well prepared – everything was in their favour.
So what went wrong? As ever in these situations, everyone gives their opinion and we have heard many 'causes' for the team's less than admirable performance.
Former English rugby league player Mike Ford has offered his opinion with a list of things that were to blame. Mike was part of the England Rugby squad's management team at the 2011 tournament in New Zealand and has recently been appointed head coach at Bath Rugby . Amongst other things, he has blamed the facilities at Pennyhill Park for not being up to standard, even questioning the food choices there. The planned altitude training in Denver wasn't good enough, there were not enough squad coaches for the team and crucially the players did not have enough strength and conditioning.
Whilst I do believe any of these may have been a factor, ultimately I see the team's psychology as being a major issue for the their performance. After all, the reason each player was chosen to represent their country is that they can play rugby. This is undisputed. Though it is not just the technical skill that is needed to be true champions. You need the all encompassing skill which is not visible.
The England team were beaten before they even went on the pitch. They did not start with the end in mind and act like the winners they can be.
Whilst it is always important to concentrate on a team's physical needs to ensure they are fit for play and the follow up after the game – it is equally important is to put in place the right pre and post game psychological processes.
The biggest challenge for any sportsperson is to be ready and able to bring their A game when it really counts.
State of mind can be the most overlooked area for driving performance. Attitude is everything. A player's mindset will have an impact on their motivation, confidence and focus
A positive healthy attitude sets a player up for thinking and playing at their best, especially when things get tough. Conversely, a negative and unhealthy attitude can stop them from reaching peak performance.
Crucially, players have to work together and it is important to work on establishing good team morale. According to sociologist Alexander Leighton, "morale is the capacity of a group of people to pull together persistently and consistently in pursuit of a common purpose." This is an essential ingredient for any successful team.
Any team needs a good mentoring system in place. The England rugby squad had been criticised for using young players; I know of young players who play well beyond their years so this is nonsense. I do wish commentators would put their brains in gear before their mouth! It is more critical that all players, especially the youngsters, have access to good mentors who can support them and help nurture them to ensure they achieve their best at all times.
Every player – regardless of age – deserves the opportunity to reach their full potential and a robust, reliable mentoring programme enables this. Good role models for the younger players will ensure they get all round support that encompasses the physical and mental needs.
I am not yet convinced that mindset training is as high as it should be on the England team's agenda. It's one they should seriously consider for the future, and remember, failure is the food of champions.