With working-age veterans twice as likely as their civilian counterparts to fall into unemployment, who is out there to serve them after years of dedicating their lives to this country?
Transformation for Veterans, founded by Joe O'Connor, is a resource to empower ex-military and their loved ones to readjust, refocus and achieve a new potential outside of the armed services. For some leaving the military, their transferable skills are obvious, skills in trade are often taught as part of their role as engineers for example, but for others seeing their value in a civilian world can be a struggle. Practical skills can always be taught, but attitudes are more difficult to change. Joe can help Veterans with the "hidden" injuries such as P.T.S.D. and believes with the correct guidance, attitudes, behaviours and beliefs can be changed for the better.
Joe says" We can help to get those furthest away from the job market closer to employment. For veterans, a large part of that is improving their self-worth. Transformation for Veterans works with veterans to identify what they're good at and helps them to change their perception and improve their self-belief. Our charity supports Veterans to combat their personal barriers to employment through a combination of training, confidence building and volunteering.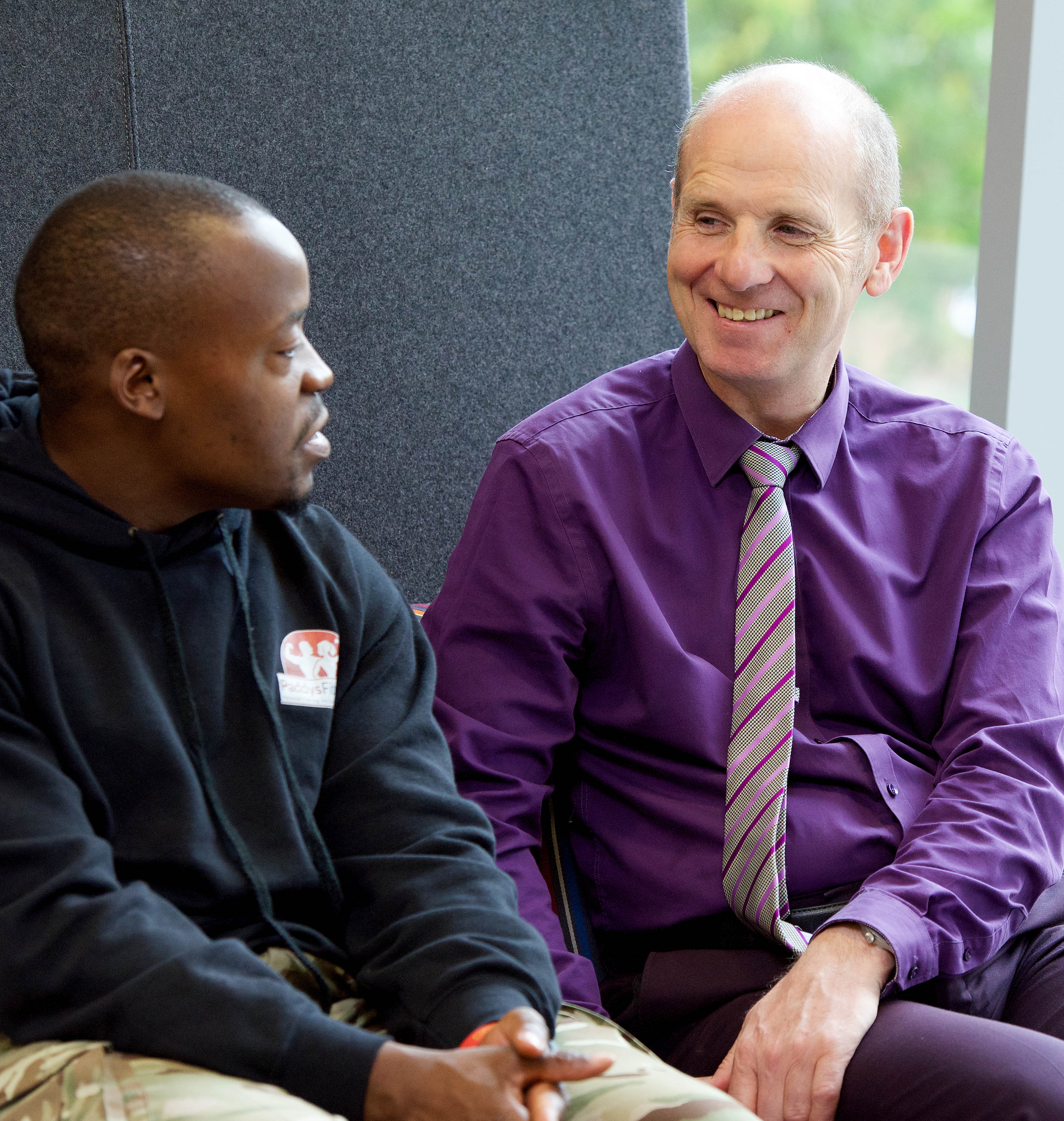 This is Joe talking with Paddy who is a Veteran.
Paddy's story
I was medically discharged from the army with no job to go to and a family to support. I felt very low, anxious ,depressed and had no hope for the future.Then I met with Joe and my life has changed for the better. Through his support ,coaching and guidance he has built my confidence up and given me hope for the future. The charity is in partnership with the New Leaf programme and through them I have now become self-employed. I have started my own fitness training business and also work with the charity. Meeting Joe was life changing for me. I hope to help other Veterans like me to come and see what help we can give to them too.
If you know of someone who would like our help then please contact us
Tel: 01829 760065 Our office hours Mon to Fri 9am-5pm
Thank You